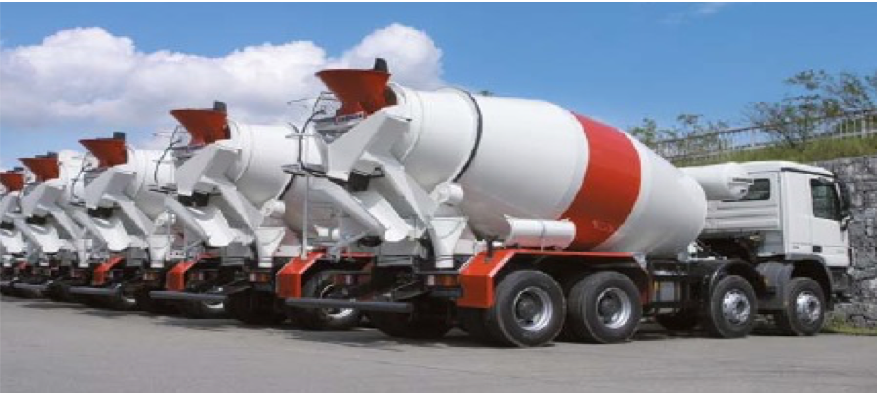 Slipcoat IRC™ CONCRETE Brochure
THE SLIPCOAT IRC™ PRODUCT
Slipcoat IRC™ is a patented, environmentally friendly, BioBased, non-stick coating product designed for use in the ready mix concrete industry.
Slipcoat IRC™ is revolutionary in that it prevents materials buildup in central mixers and mixer truck drums, chutes, hoppers and aprons.  Use of the product significantly reduces maintenance requirements and increases equipment life span at a fraction of the cost of other alternatives.
Key Benefits of Slipcoat IRC™ include:
 Reduce end of day cleaning times in central mixers and truck drums by more than 50%
Minimize or eliminate safety risks associated with entering central mixer drums for cleaning
Minimize or eliminate the need for chipping and hammering
Proven effective with all types of concrete mixes
Inexpensive, off the shelf application equipment
Slipcoat IRC™ will not affect the integrity of the concrete it comes in contact with, will not damage painted surfaces and is safe to use in confined spaces and environmentally sensitive areas.
Application takes less than 5 minutes, once per day after end of day cleaning.
APPLICATION EQUIPMENT
Manual, semi-automated and fully automated application systems are available.
SLIPCOAT IRC™ PACKAGING OPTIONS
Slipcoat IRC™ is available in:
5 Gallon Pails          55 Gallon Drums          275 Gallon Totes          15 Ounce Aerosol Spray Cans
Slipcoat IRC™ is made of 100% natural ingredients with no synthetic polymers.  The raw materials used in Slipcoat IRC™ and the manufacturing processes are proprietary and exclusive to Global Barrier Services, Inc.
All contents © Copyright Global Barrier Services, Inc. 2011-2021.
All Rights Reserved.